Once we pointed out the Bavarian Inn as our first stop, a fully awake Charlotte dashed to the front doors and waited for Ben and me to catch up. When we walked inside, it was like stepping into a dining hall in Munich.
There are several dining areas spread across three floors. The hostess, dressed in a cardinal red dirndl, guided us with a smile to the Edelweiss Room. As we took our seats, Charlotte took in the yellow-, green- and red-patterned carpet, the paintings on the walls and the dirndl- and lederhosen-clad employees.
Charlotte buzzed as we waited for our food. "Did you see the ice cream?" she asked Ben. "I like her dress best!" she told me, about a server in her favorite color, green.
I was thrilled when the restaurant's accordion player came to our table, tapping out a traditional German tune. On my seventh birthday, the musician belted out "happy birthday" in German. Maybe a possibility for Charlotte's sixth birthday? She seemed delighted enough!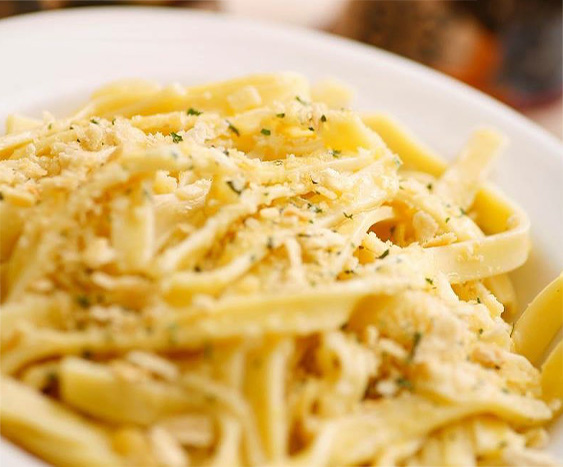 Our food arrived and Charlotte's jaw dropped just a bit more with each plate that was set down. While the crispy chicken was incredible, the sides are not easily forgotten. We munched on buttered noodles, coleslaw and one of my favorite delicacies: potato puffs (deep-fried mashed potatoes with cheese).
Frankenmuth is my happy place, and I was ecstatic to see Charlotte having fun here. A sign outside of the Frankenmuth Bavarian Inn states that the city began as a German community in 1845. I imagine it will have the same character and will carry on its traditions for many more generations to come.